Mobile Loyalty Redemption Mechanisms
Use provided Mobile Loyalty Card Scanning and Validation Mechanism in order to securely credit and redeem your customers' Mobile Loyalty Cards.
Every Mobile Loyalty Card sent from our platform has a unique ID that we use in order to make sure each card is Unique and Authentic. In addition, our Scanning and Validation Mechanism is location aware, thus securing your loyalty program from frauds.
Available Scanning Mechanisms
Online Web Application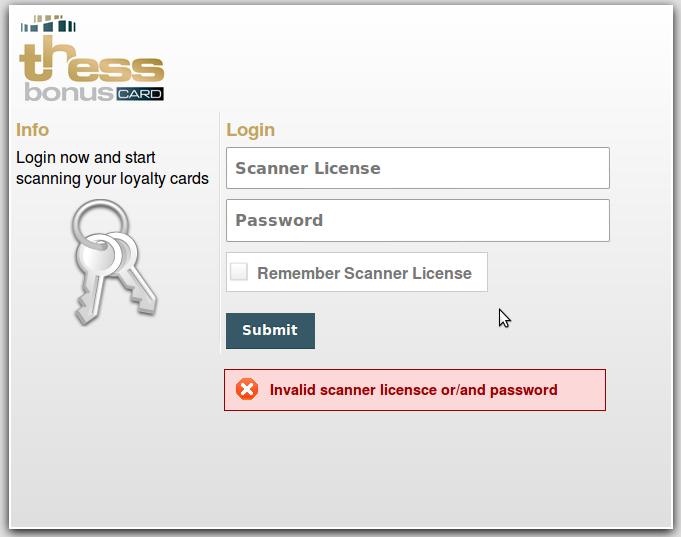 Use a barcode imager or directly type mobile Loyalty Card code using your keyboard.
Mobile Barcode Scanner Application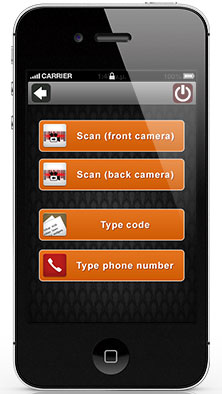 Convert your Iphone or Android Device to a powerful wireless handheld redemption device able to scan and validate hundreds of cards per hour.
Mobile Loyalty Tools
We provide you with all the tools you will need to easily build and manage Mobile Loyalty Programsfor your business:
Online Mobile Loyalty Card Creator
Create impressive mobile loyalty cards easily and with no experience using our online mobile coupon creator.
More
Mobile Loyalty Card delivery mechanisms
Instantly deliver mobile loyalty cards to your customers mobile phones using SMS, Multimedia SMS or Emails.
More
Mobile Loyalty Opt-In Mechanisms
Use provided Opt-In mechanisms, and rapidly spread loyalty cards to your customers. Use Facebook, Twitter, Website, Posters with QR codes, Premium SMS.
More
Redemption of Mobile Loyalty Cards
Use provided redemption mechanisms in order to execute your campaigns.
More